My daughter — the little imp — snuck in this pic of me doing my thing on a recent hike at Arabia Mountain in Atlanta, Georgia. I have kind of a love affair with granite, and I can't help but take my shoes off to feel it under my feet, no matter the weather.
It may hearken back to my childhood adventures at my uncle's cabin just outside Sequoia National Park. I used to laze on the giant, sun-soaked granite outcroppings next to the Kaweah River, warming my chilled little self, pruny from hours of play in the river. Oh, those lingering moments on the rocks – they felt like a grandfather's warm embrace! Once I was hot enough, back into the water I dove, like an otter in its natural element.
Connecting with nature is just so life-giving, don't you think? And there are so many ways to do it. You can pursue it through touch, like an impromptu barefoot yoga session, grounding into the side of a mountain. Through taste, as you bite into a warm tomato, plucked fresh off the vine. Through scent, as you breathe in the spicy, invigorating scent of a pine forest. Through the ear, as you listen to the rhythmic pounding of the surf. Through sight, as you take in a glorious mountain top view of fiery fall foliage.
Exploring the forest with MORE than the 5 senses
The Japanese have shared with the world a lovely practice called Shinrin-Yoku, or "forest bath". The term was first coined in 1982 by the Japanese government to encourage its over-stressed work force to explore the wellness benefits of nature, but it is steeped in ancient Buddhist and Shinto tradition.
The idea is to "bathe" in the experience of a quiet stroll through the forest. Engaging all the senses – even those you may not realize you have. Allowing the life-giving beauty of the forest to seep deep into your mind and body. The clean oxygenated air cleansing your lungs. The satisfying crunch of pine needles under your feet. The stillness which, when you listen long enough, is not so still at all. It is rich with the unhurried rhythms of life — birds calling to one another and building nests, squirrels and marmots scurrying in the underbrush, leaves whispering to one another in their own unique voices. Before you know it, you have distanced yourself just a little bit from the worries of daily life, allowing them to become smaller, less intimidating, conquerable.
More importantly, your senses beyond the basic five (yes, there are many more!) begin to engage and deepen. Your imagination has begun to engage, your proprioception (body position), vestibular sense (body movement and balance), enteroception (communication with/from your organs), and interoception (sense of the internal state of the body) become engaged. Oh yes, there's a deep inner journey that engages and deepens when you forest bathe. You are getting back into touch with your instinctual self.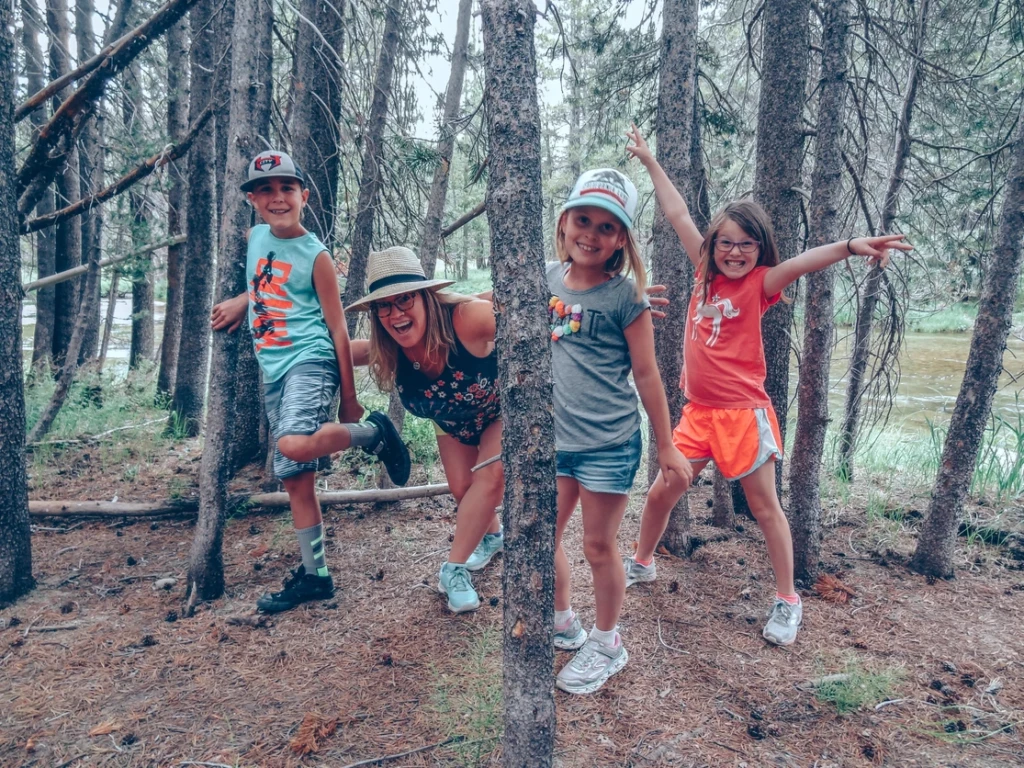 According to a 2019 medical study conducted in Japan, the many physical and mental health benefits of shinrin-yoku are clear:
"In recent years, many of [sic] Japanese workers have complained of fatigue and stress, considering them as risk factors for depression. Studies have found that "forest bathing" (Shinrin-yoku) has positive physiological effects, such as blood pressure reduction, improvement of autonomic and immune functions, as well as psychological effects of alleviating depression and improving mental health."
Many, many more studies have taught us the benefits of shinrin-yoku. The details are fascinating. We'd love to share the experience with you!
Should shinrin-yoku be a part of your life journey?
Only you can answer that question. For me, I wish I had learned it sooner.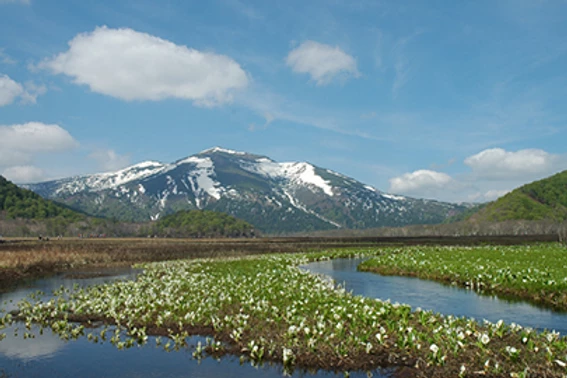 In my early twenties, I took a day hike in Oze National Park in Gunma, Japan, with my Japanese host dad and host sister. How I wish I had been familiar with forest bathing at that time. Oze is Japan's largest mountainous wetland, and is surrounded by gorgeous peaks. Wildflowers bloom all over Oze, and visitors walk on plank walkways to protect the delicate foliage. I wish I had taken a good long pause to listen deeper, to open my senses more intentionally, to greet and be greeted by my fellow creatures there, to give and take in a magical, lingering moment. But even before training in shinrin-yoku, I found great delight in Oze National Park. It was a stepping stone on my journey to deeper connection with nature.
Perhaps you have not yet experienced shinrin-yoku. We are happy to share the practice with you on one of our Rhythms of Nature Journeys. Until then, build your relationship with nature, deepen your delight in it – not only in the forest, but perhaps in a wetland, on a granite outcropping, on the beach, anywhere that calls to you. Nature has its healing rhythms – you will benefit from them anytime you draw near, whether on your travels or in your own backyard.
Shinrin-yoku closer to home – we've got you covered!
You don't have to travel all the way to Japan to enjoy this delightful practice! Check out our first Rhythms of Nature Wellness Journeys, set in and around Sequoia National Park, in 2022 and 2023. We will forest bathe amidst the great Sequoia Redwoods of the Sierras, and also apply these nature therapy principles to other elements in nature, particularly the giant monoliths of the Sierras, and the Kaweah River. Enjoy a little nature journaling, or wood carving, or pine needle gathering to make your own tea (we'll show you how to do this safely!). Awakening your senses to your surroundings, you will find new calm, new delight, in nature!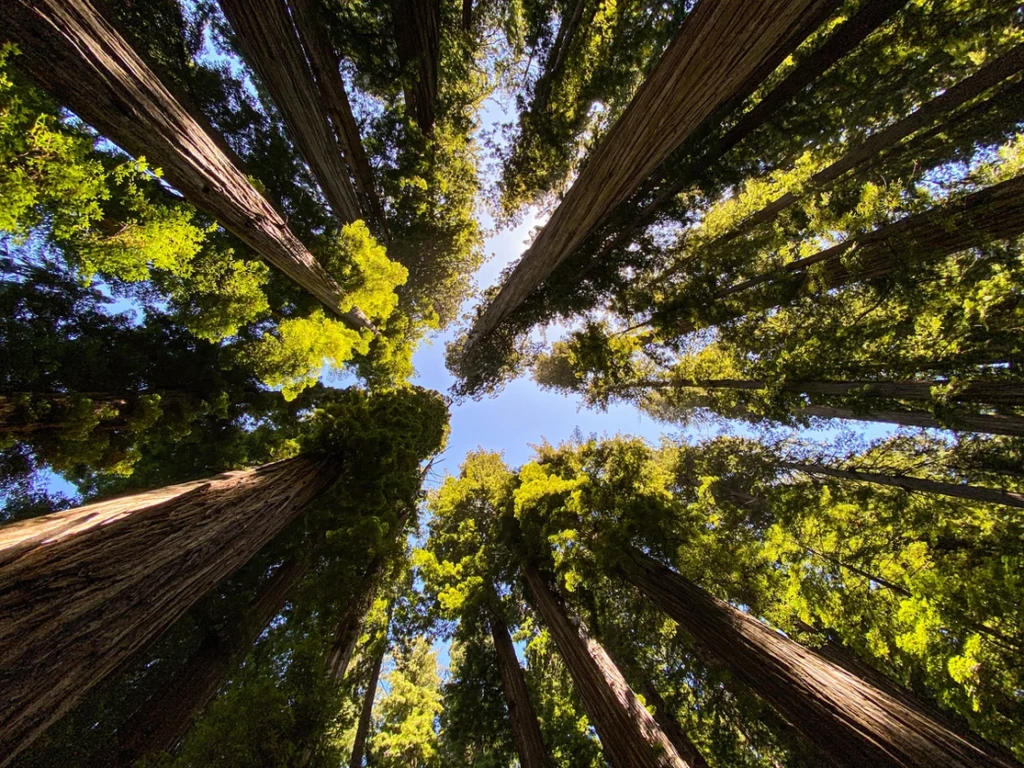 Stay tuned! More Rhythms of Nature Wellness Journeys coming to you soon, all over the world – including JAPAN! Sign up for our newsletter to be the first in the know.