When our family travels, we love to be outside as much as possible. When we are breathing the fresh air, exploring new places, a feeling of well-being and camaraderie flourishes.
One of my favorite British heroines is Charlotte Mason, an educator of the late 19th and early 20th centuries. For the second half of her life, she lived in what is now the Lake District National Park, just north of Yorkshire, England. This is where Beatrix Potter wrote much of her work, as well. It is stunning countryside, with myriad walks, lakes, and views. The natural landscape, flora, and fauna have given great inspiration to many throughout the years.
Charlotte Mason challenged the educational norms of her day. She recommended 6 hours of outdoor time for children, regardless of the weather. She once said:
"Never be within doors when you can rightly be without."
This is an essential part of education, in her mind. While this may not be conducive to today's busy schedules, there are some great benefits for kids going out for daily time – especially if you join them on their rambles. Below are 5 benefits to outdoor exploration and play:
1. Boosts Mood
Kids (and parents) can get cranky, whether traveling or in the daily routine. Outdoor play offers a carefree time, as well as fresh air, both sure to lift spirits. Kids can find calm, and expect better sleep, having spent time outside each day.
2. Empowers the Mind
Kids feel in charge of their own world when they are playing outside. Studies have shown that children take responsibility for their own play when they are outdoors, while they turn to adults in expectation of entertainment while indoors. Using their own imaginations develops critical thinking skills. In a world that is always changing, let your kids invent the play — and watch their confidence build.
3. Improves Health
When outdoors, children are more likely to be active, and there's something powerful about connecting with nature. Whether going on hikes, riding bikes, or playing games of tag, basketball, and more — kids' will benefit from increased heart rate, more developed bones and joints, and strengthened muscles. In addition, they are breathing air that is constantly being cleaned by the trees and plants around them, which makes for very happy lungs!
4. Educates
To follow a classic Charlotte Mason habit, go for a regular country walk or neighborhood stroll, or simply explore your own backyard. Arm each family member with an art pad. Pause to draw leaves, tree bark, squirrels. Watch nature at work around you. Take note of changing colors through the seasons, let your children's observation and curiosity grow. It's an outdoor science classroom!
5. Increases Togetherness
When outdoors together, there are less distractions from one another. There is also a natural cheer that seems to develop when we breathe in fresh air. Leave the phone at home (or in the car), and soak in the lovely family time.
"We are all meant to be naturalists, each in his own degree, and it is inexcusable to live in a world so full of the marvels of plant and animal life and to care for none of these things."
Whether exploring the glorious rolling hills and dramatic moors of the Lake District of Northern England, or getting out in your own neighborhood, know that all of these benefits are yours for the taking.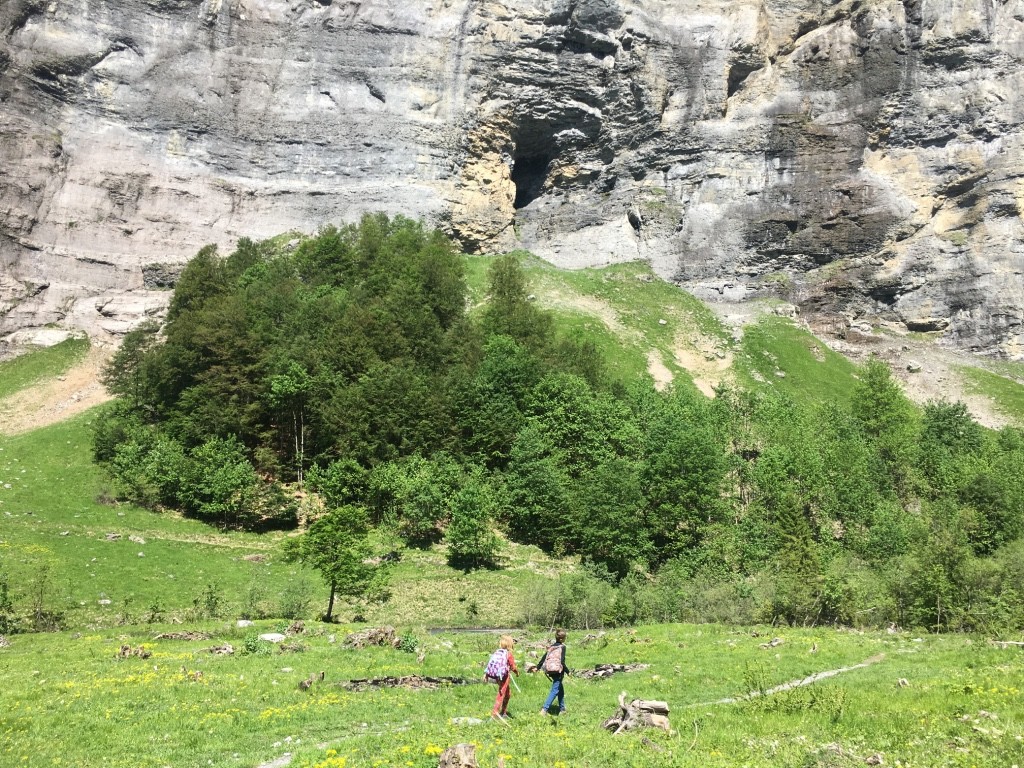 Did you know we specialize in nature therapy? Join one of our Rhythms of Nature Wellness Journeys for a luxury nature immersion experience, and bring home healing nature practices to use on your own day-to-day journey!