Our family was visiting Yellowstone National Park for the first time. After a day touring the Grand Canyon of the Yellowstone, we headed south for a quick stop at Lake Yellowstone. We found ourselves lingering, as the lake had a powerful, magical hold on us.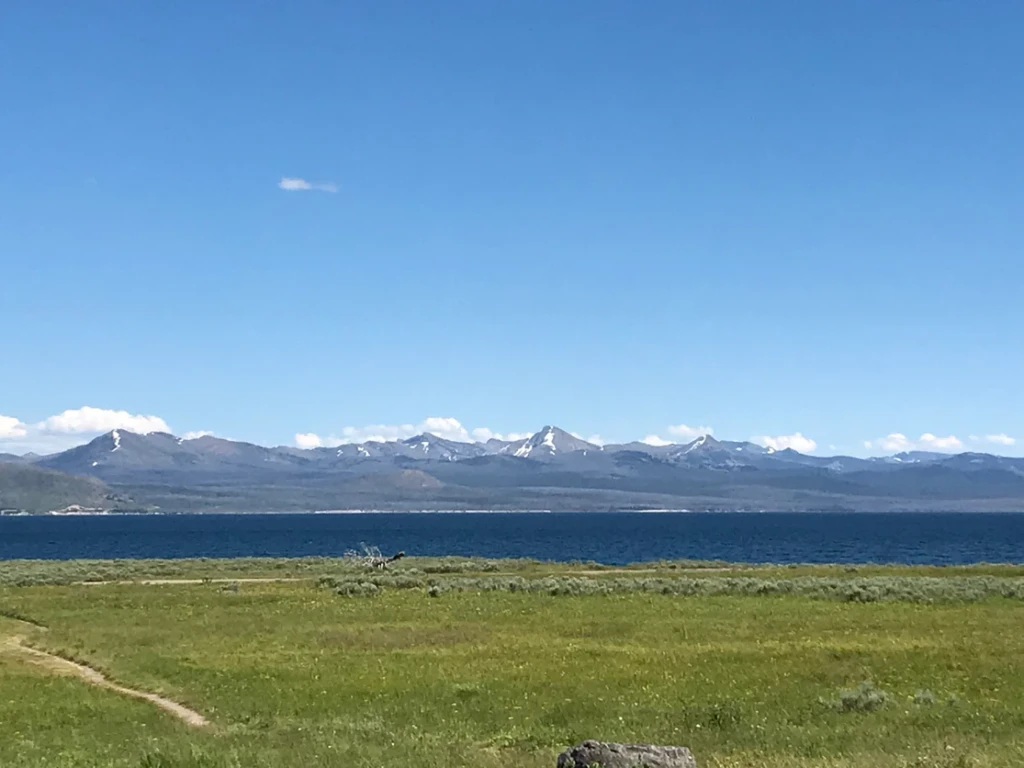 Our visit to the lake began with a stop at the Lake Lodge and its environs – so very inviting. A roaring fire even in July, a full bar for Mike's evening beer and my gin and soda (ooooo with several local gins to try!), and of course a great eatery, offering milkshakes for the kiddos too. No crowds to be seen anywhere – lovely.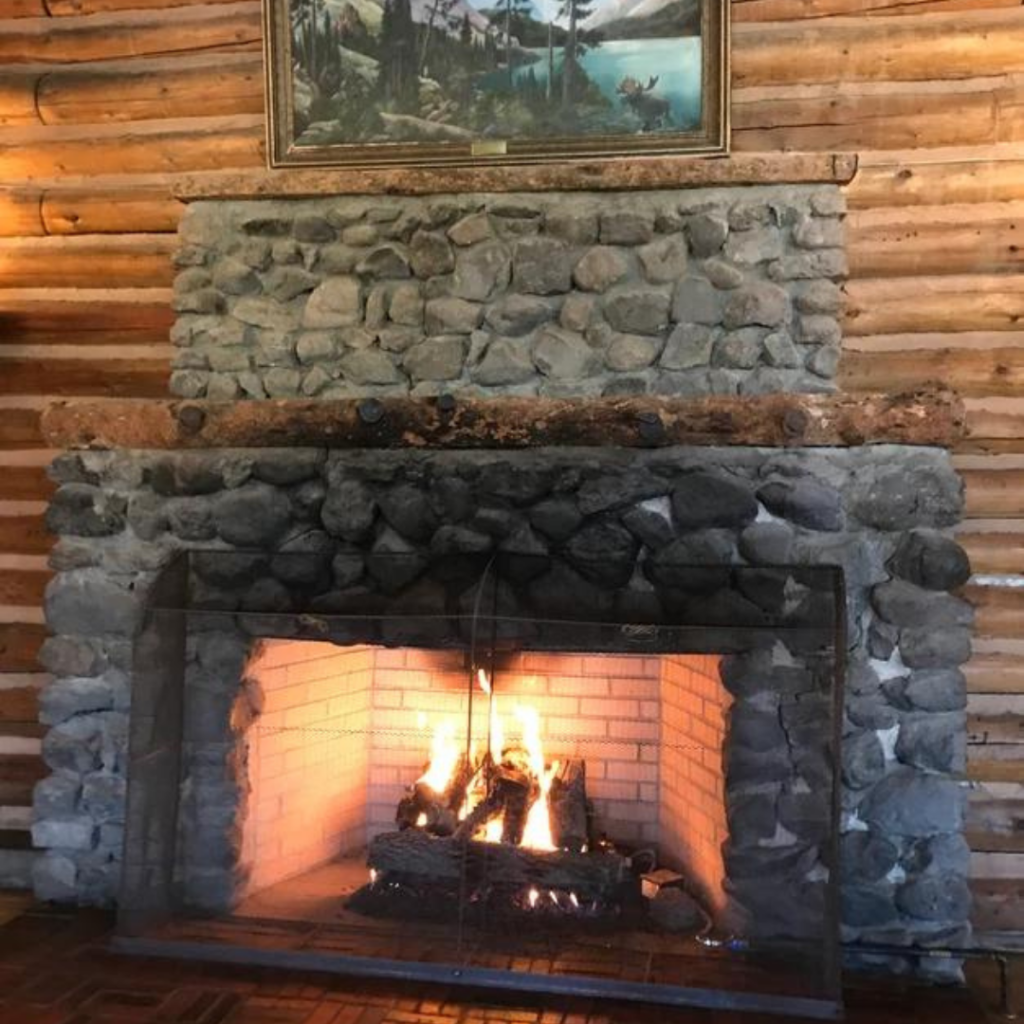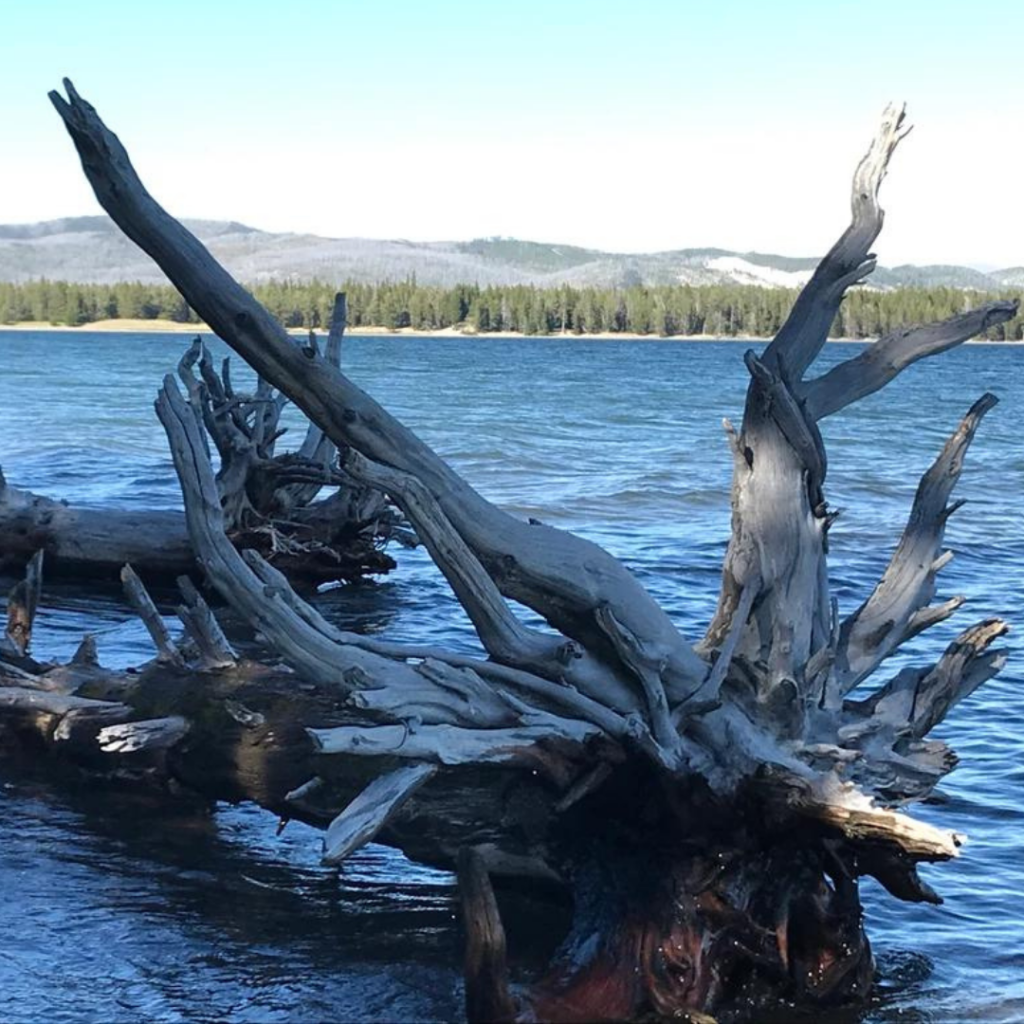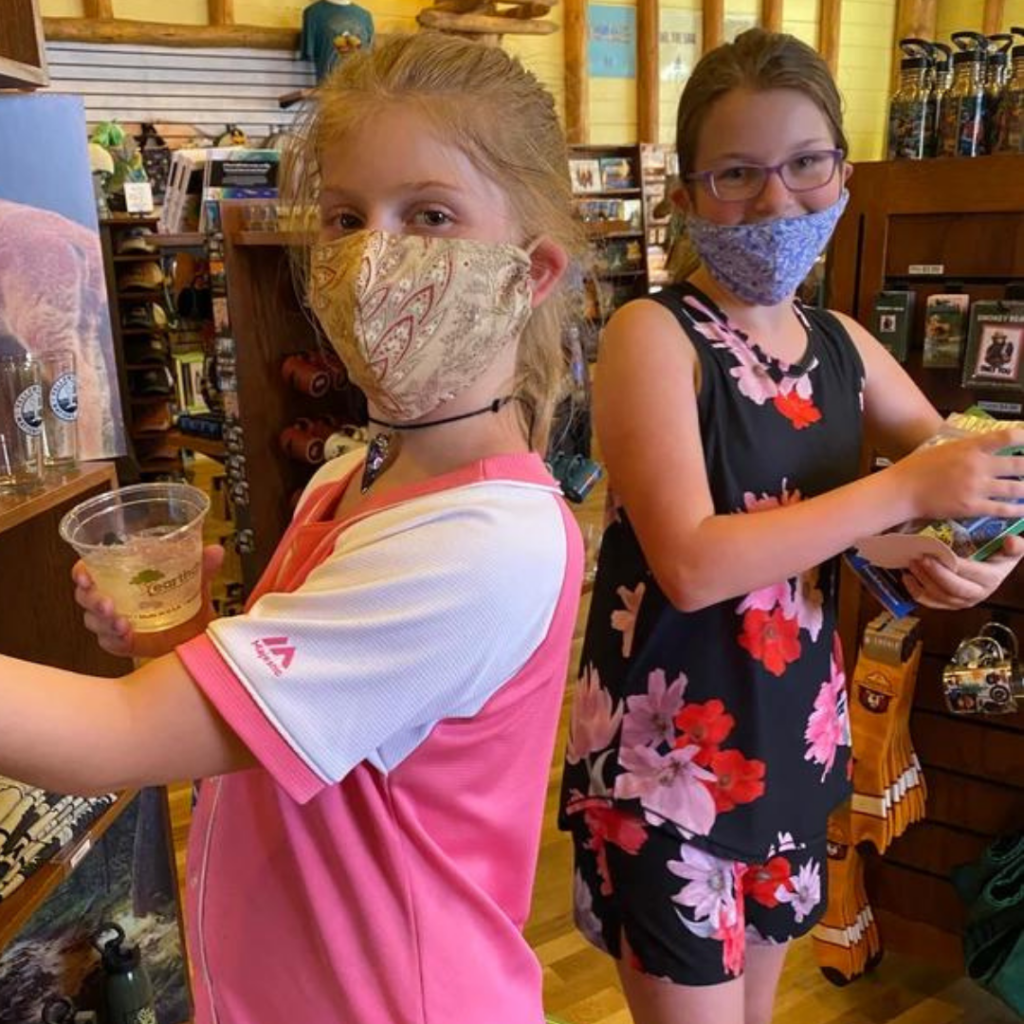 The Lake Lodge is also a great place to grab your better-quality souvenirs. We began to realize that, while all the souvenir shops in the park are run by the park and therefore have essentially the same offerings, there were a few exceptions, especially at the more premier lodging sites. If you'd prefer a longer-lasting, higher-quality keepsake from your trip, seek these spots out.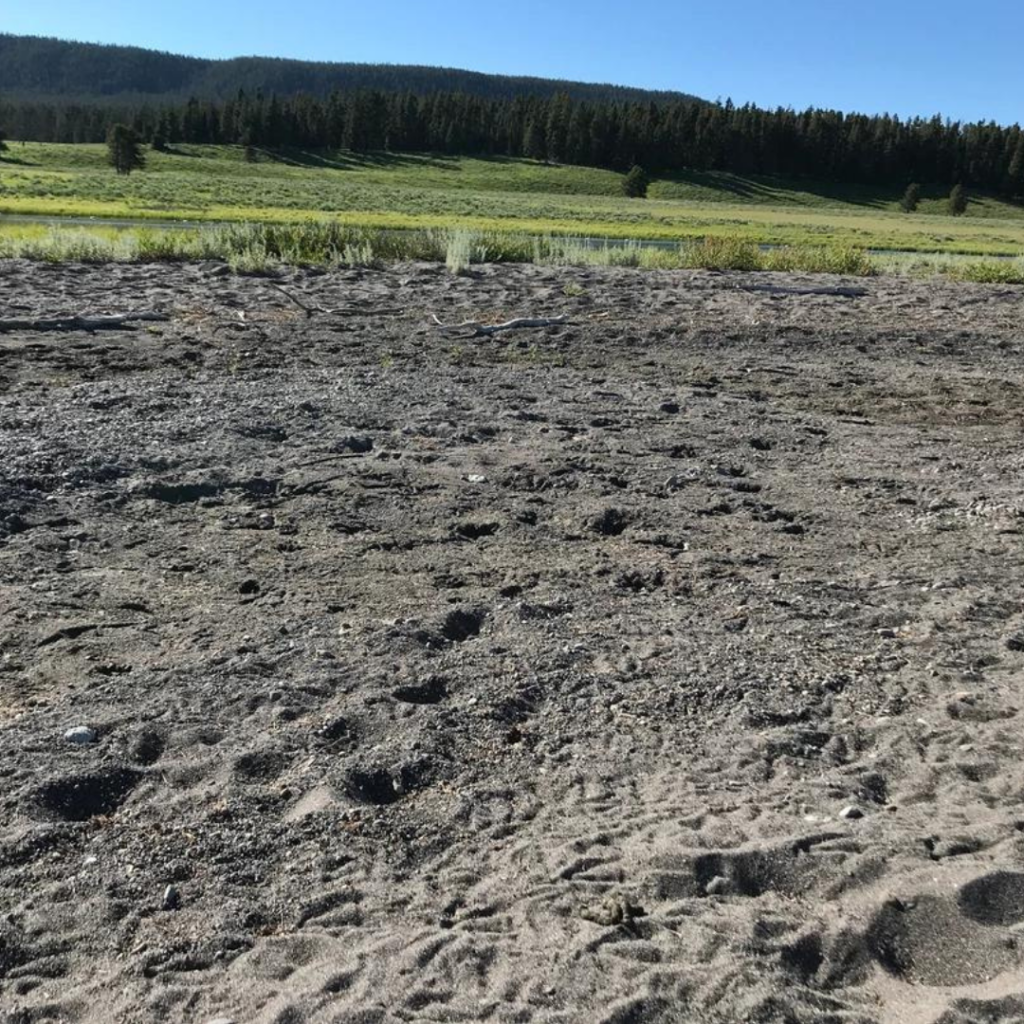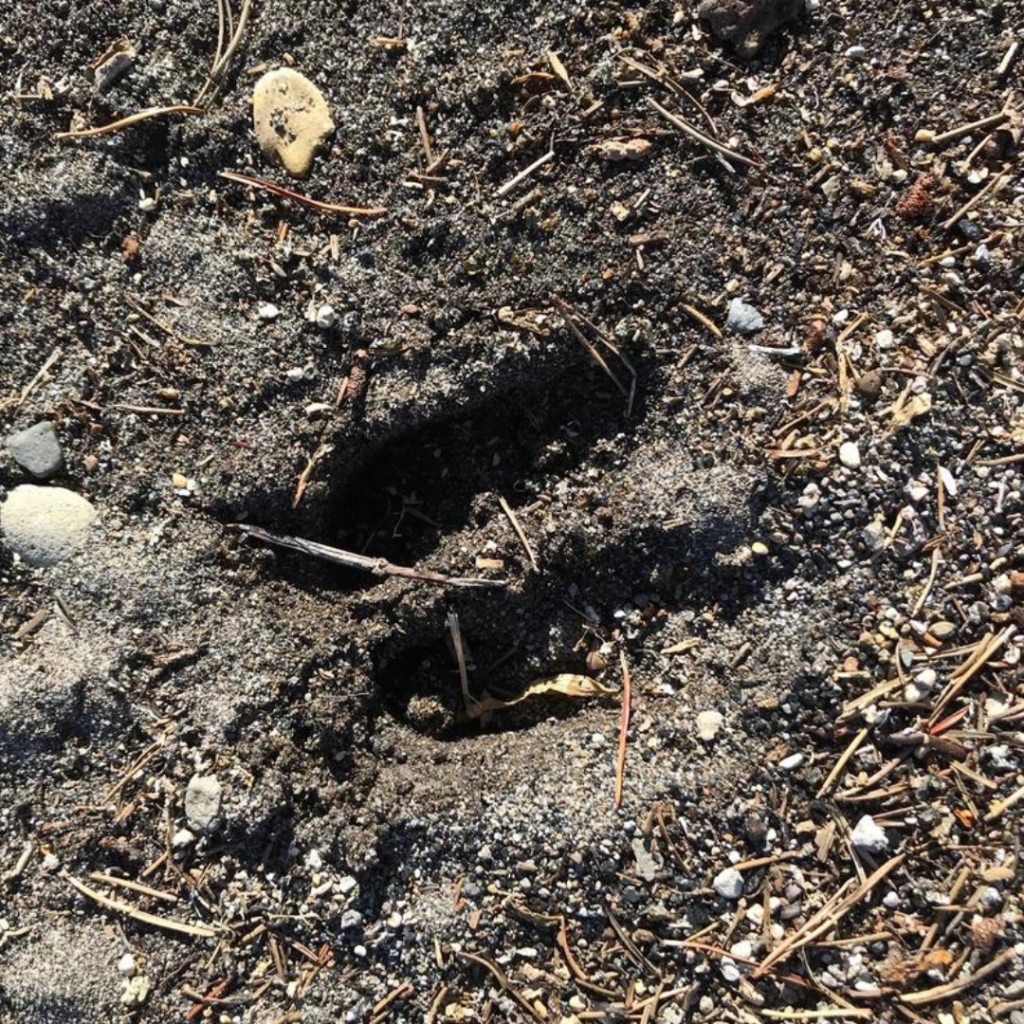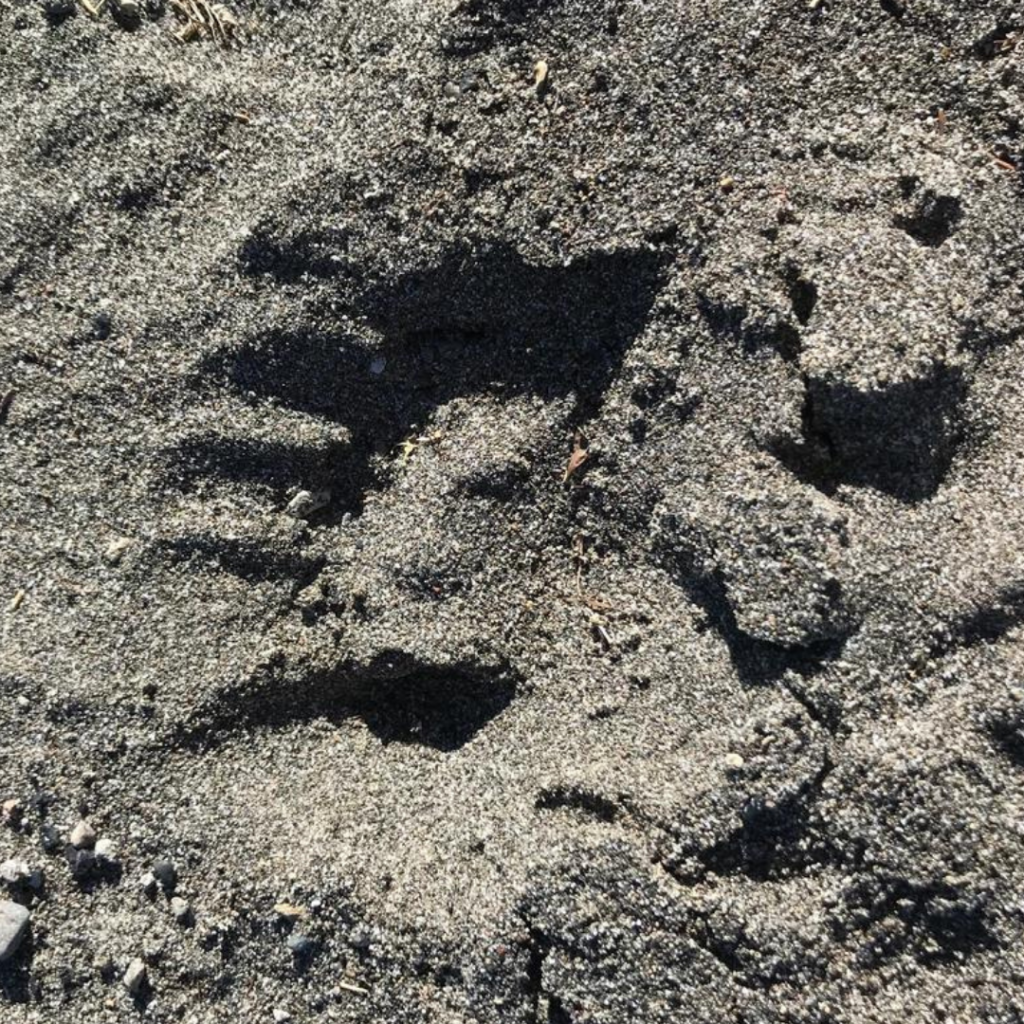 We ate outside overlooking the lake, then took a little stroll along its shores, delighting in the breathtaking view and all the little wonders along the way. We identified what we think were elk tracks, followed closely by bear tracks, as we chatted and ambled along a more marshy portion of the shore. We found an old abandoned cabin with a very interesting statement etched in its old siding — not sure who Gary is, but it's good to be proud of our accomplishments, I suppose.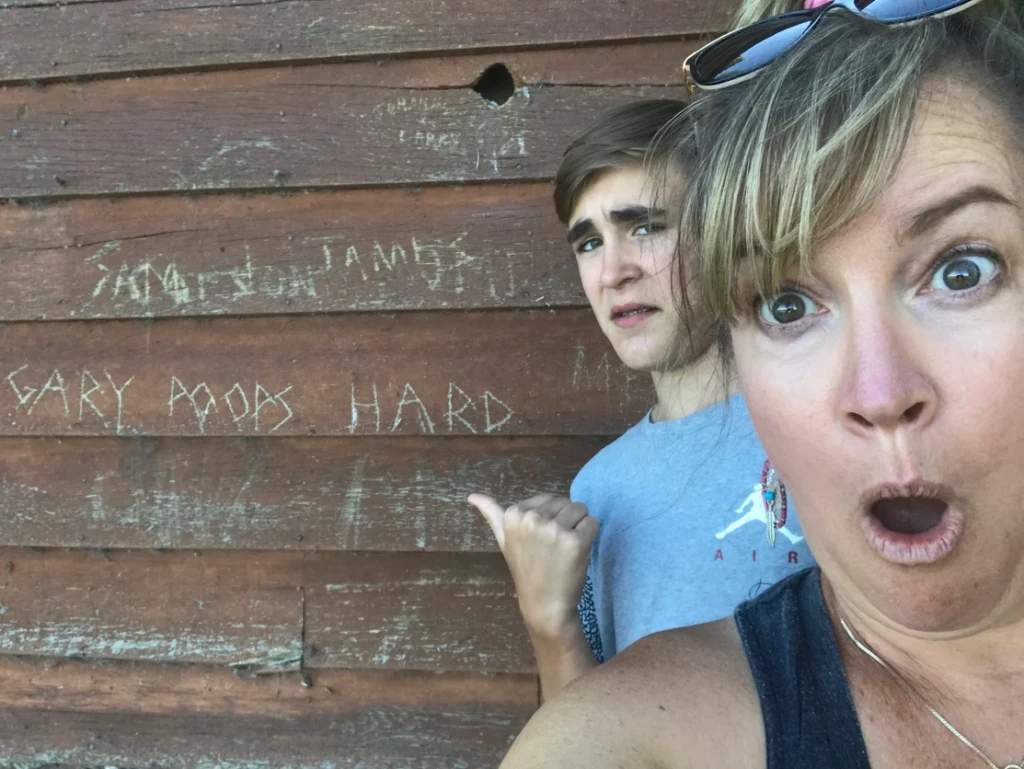 We hunted through the pebbles along the shore and Mike taught the kids how to skip rocks — Audrey caught on quickly! Alexi doodled in the sand with a stick, and eventually created a hopscotch and obstacle course in which we all competed. As we raced back and forth, timing each other and cheering one another on, I gave thanks for the creativity that is spawned by fresh air, open spaces, and calm spirits.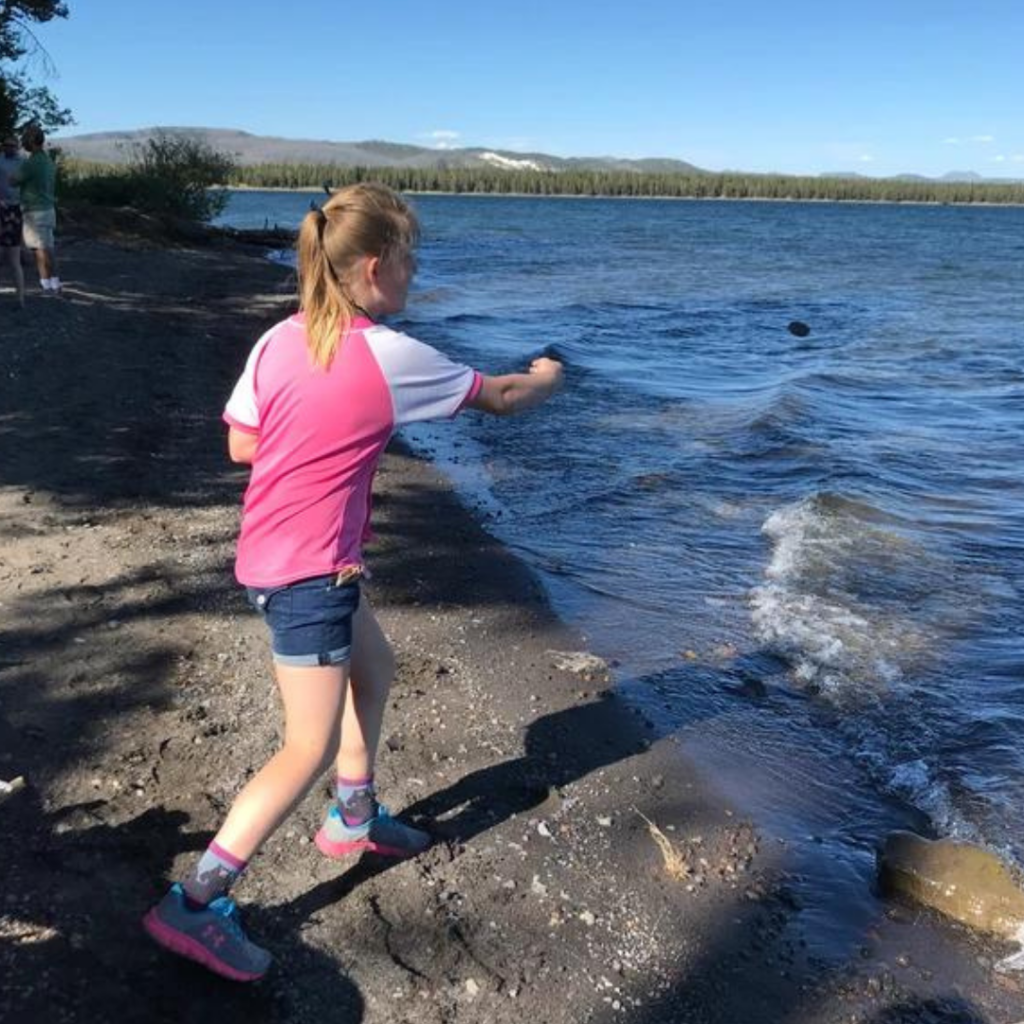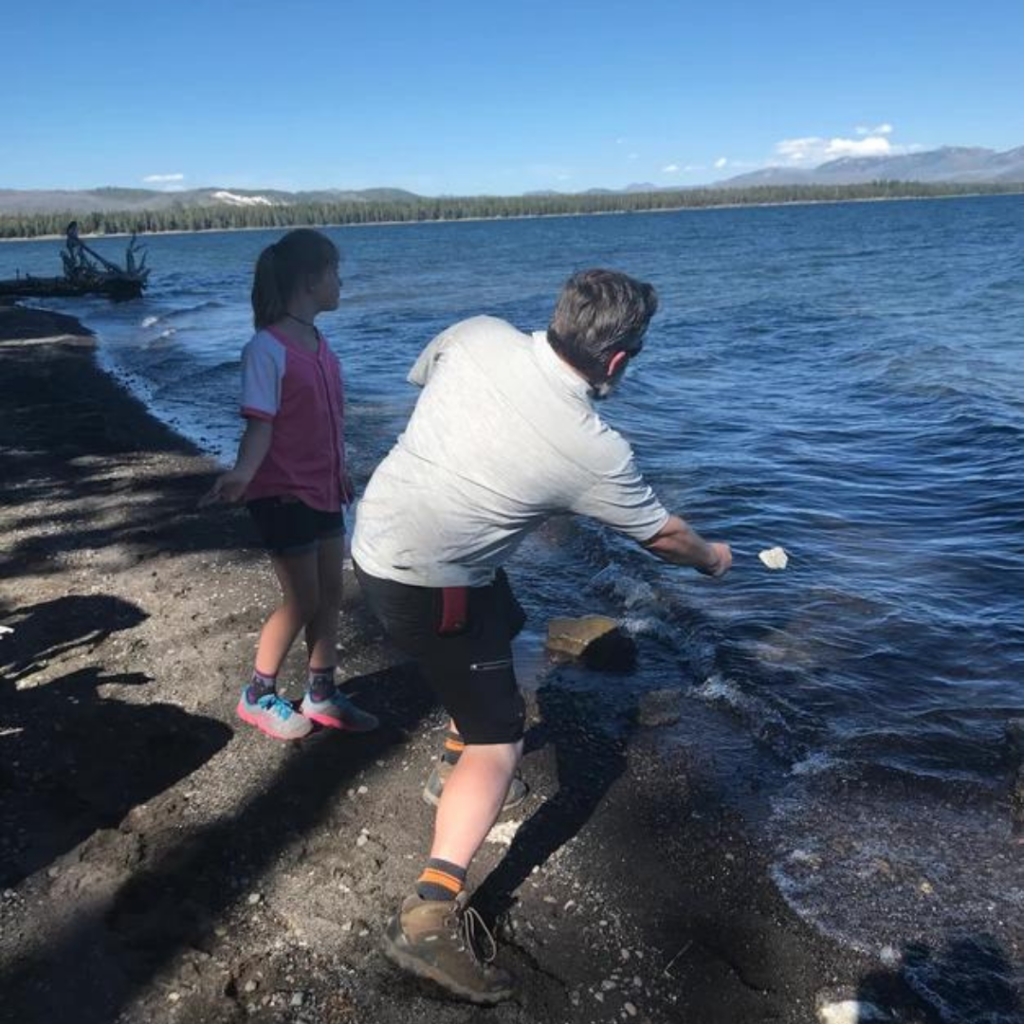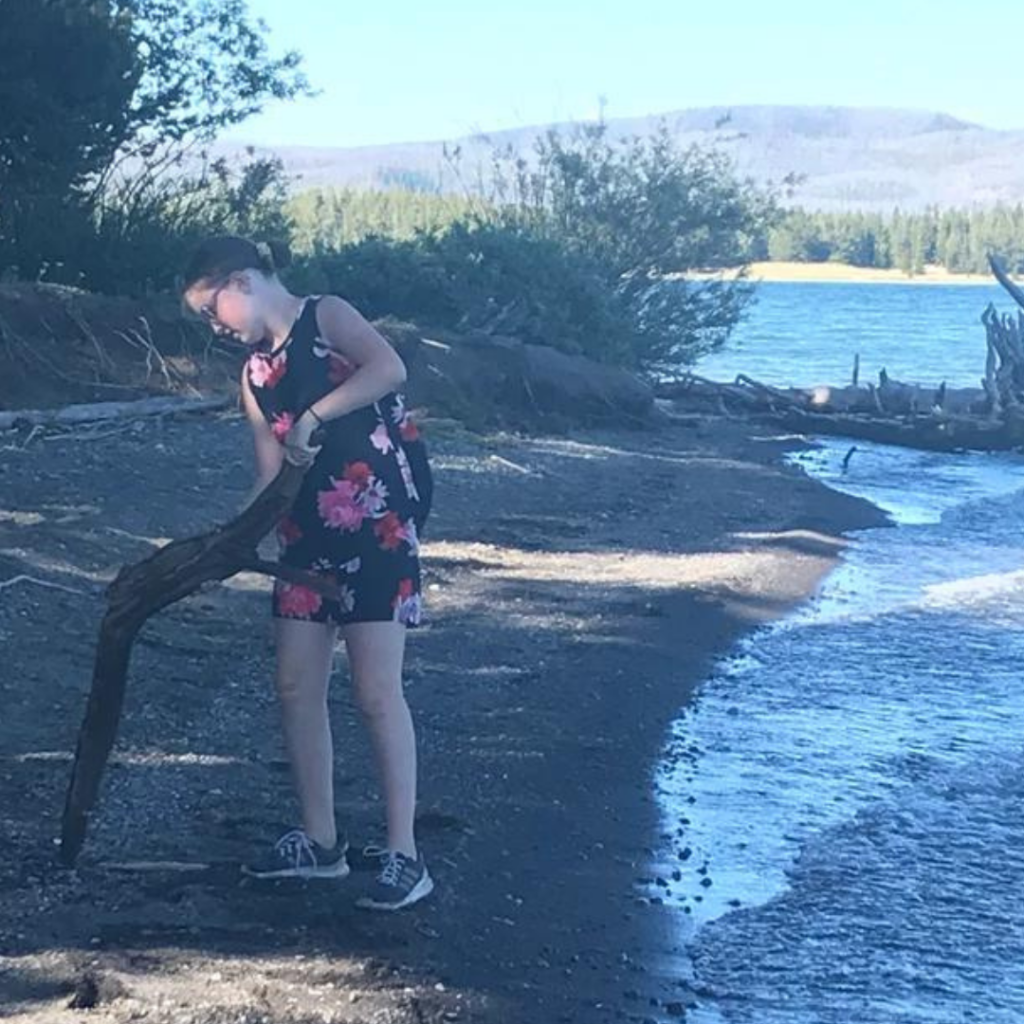 After a day of touring, jumping in and out of the car, trekking some fantastic trails and focusing on the many sights around us, it was so lovely to slow down and just dwell in one spot. These moments when we slow down in travel, this is when we begin to see each other. Our spirits are filled up with the calming wonder of nature, and there is magic in the air. One human spirit mingles freely with another, carried on the fresh breeze, without interference from the noise and hubbub of daily life. This is Tranquil Travel at its best.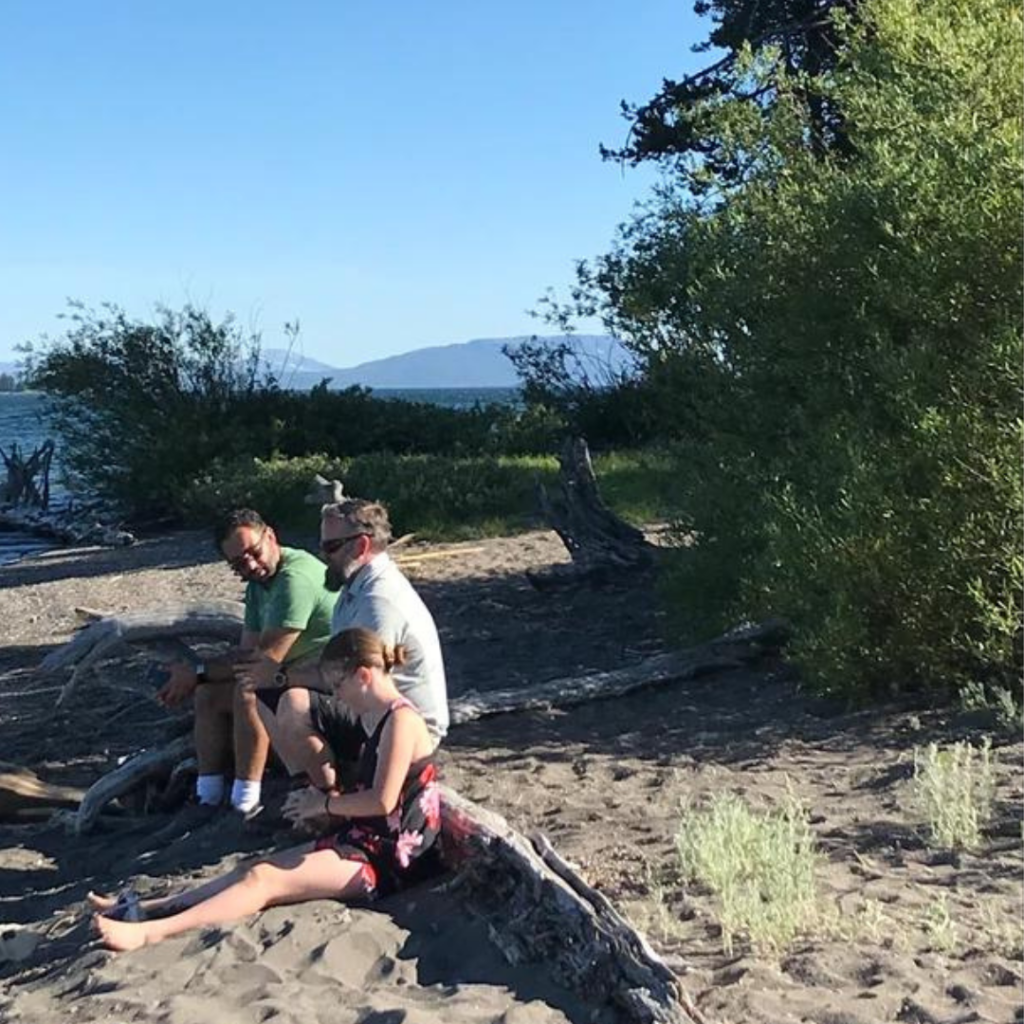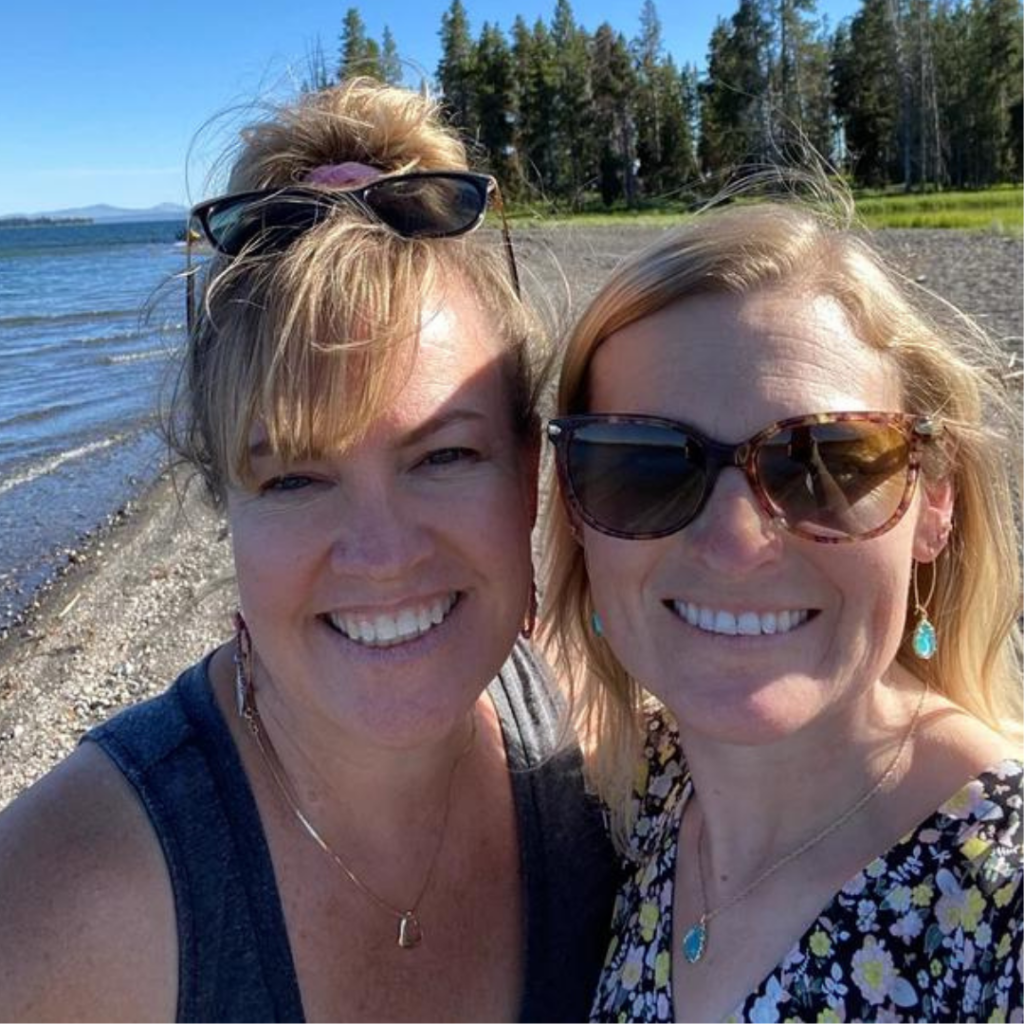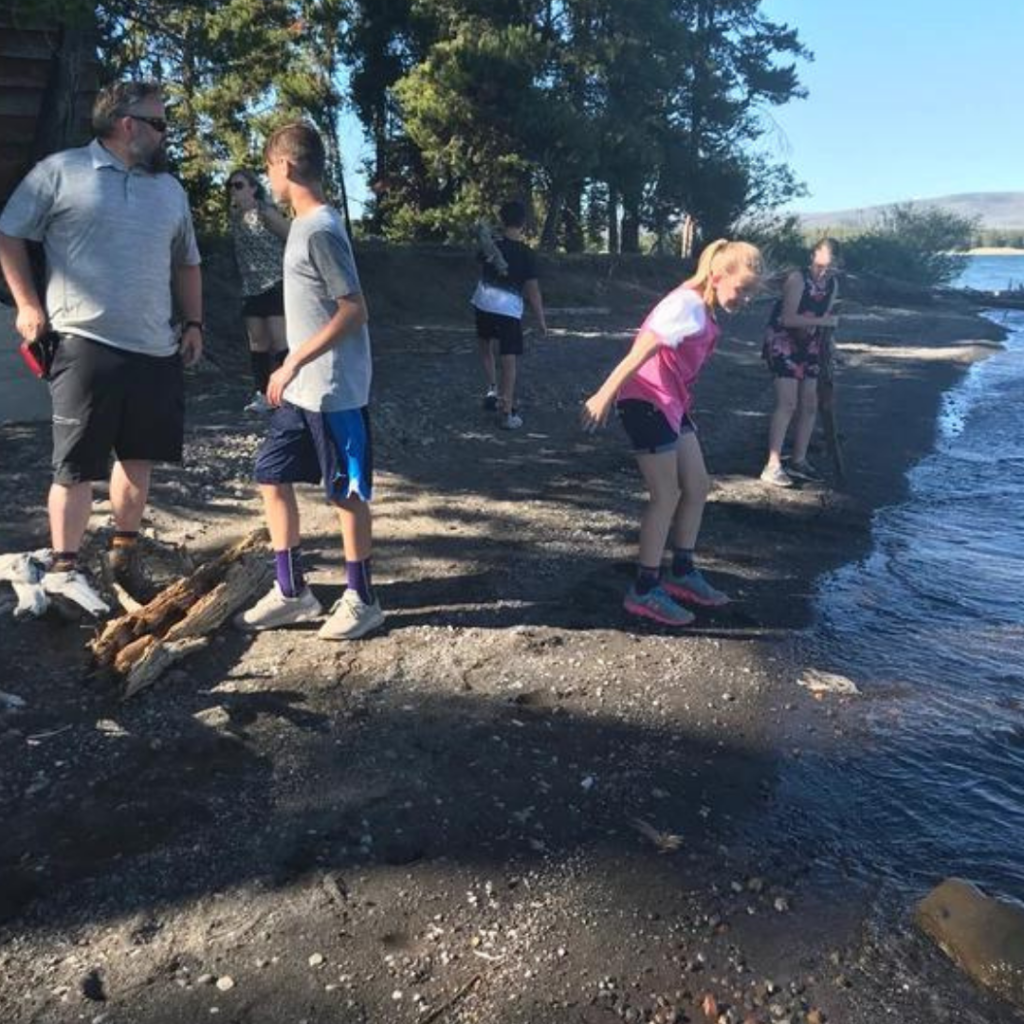 While Lake Yellowstone is the place to be if you want to see one of the park's last remaining moose (there are only an estimated 200-400 left in the park), we did not get to see one today. But the disappointment was overshadowed by the delight of such a serene evening.
We were back on the road in only a few hours, headed to our overnight in Jackson Hole. But I see Lake Yellowstone becoming an important stop on Return Refreshed's Old West Wellness Journey (now in development). All the crowds are elsewhere (like at Old Faithful – yowza!). We will breathe in the pure delight of nature while enjoying some great creature comforts as well. Lake Yellowstone is a fantastic spot!