So you've booked a family trip to England, or perhaps you are holding out for our British Wellness Journey (coming soon!), and the anticipation is killing you! The kids can hardly wait, and ask you over and over, "How many more weeks?" What do you and the family do with all that excitement?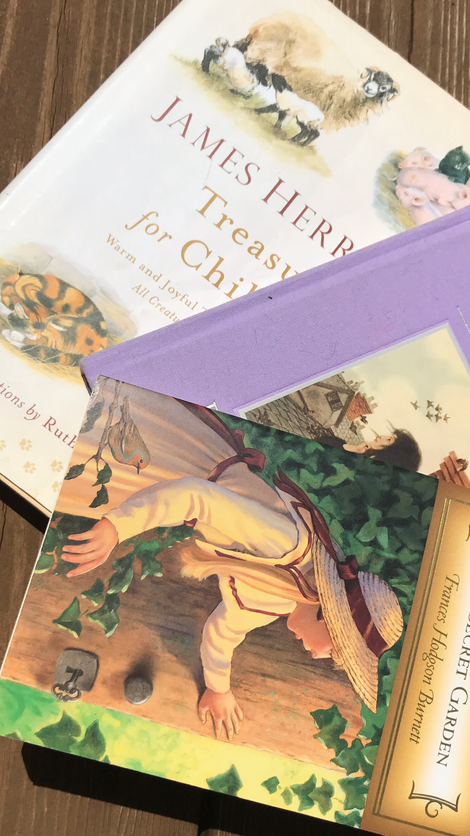 Our family loves to read books or listen to music from our destination. It gives us something to pour all our excitement into as we wait, but it also helps us establish our relationship with destinations we visit, thereby deepening the experience. For example, when we visited California years ago, we read books about the Spanish missions and the gold rush. Or before heading to the Alps, we read Heidi, and became familiar with Wagner's musical compositions.
In 2019, our family turned our eyes to the rolling hills and dramatic moors of Yorkshire, England. We spent two months in the UK, with Yorkshire as our home base. Beforehand, we spent months reading and getting the kids acquainted (and ourselves reacquainted) with where we were headed. We hope the resources listed below will help your own family develop a relationship with Yorkshire — and perhaps one day you, too, will have a chance to visit this stunning region of England with us!
Treasury for Children
James Herriot
Lovely farmyard stories from Yorkshire's most famous veterinarian. Herriot also authored All Creatures Great & Small — you can watch episodes of the TV series based (loosely) on the book. I grew up on Herriot's heartwarming stories!
The Secret Garden
Frances Hodgson Burnett
Beware, the book opens with the deaths of a little girl's parents. Our young children took it in stride, and it opened a space to discuss such a difficult topic together as a family. Notice how the main characters, children, find the magic of connection within an outdoor garden setting, where nature greets them.
The Iron Man
Ted Hughes
The 1999 animated movie "The Iron Giant" is based on this 1960's sci-fi. Consider watching it after reading!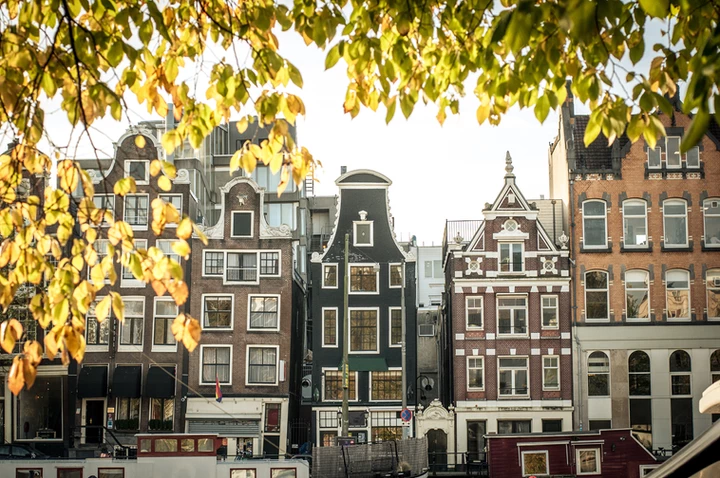 Robinson Crusoe
Daniel Dufoe
What family doesn't love adventure? Based loosely on a true story of an 18th century castaway, this book follows the adventures of Hull-born fictional hero Robinson Crusoe. (Traveler's Tip: Hull is still a bustling port city today, and you can take overnight trips to destinations such as Brugges and Amsterdam from here on P&O Ferries!)
Alice's Adventures in Wonderland
Lewis Carroll
Enjoy Alice's antics in the zany world of Wonderland!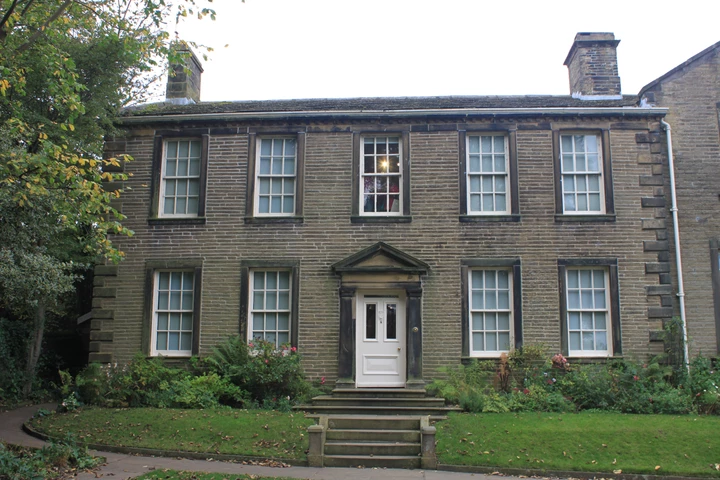 Agnes Gray
Anne Bronte
This one is my favorite novels from the Bronte sisters, followed closely by Jane Eyre. My copy of this book is dog-eared and well-loved. It is largely autobiographical. (Traveler's Tip: Plan a visit to the Bronte Parsonage Museum in Haworth during your next trip. The village and museum are charming!)
Nicolas Nickleby
Charles Dickens
Dickens' fictitious school Dotheboys Hall, where Nicolas becomes an apprentice, is based in Yorkshire. Expect, as in all Dickens novels, children to be exposed to some harsh realities of life during his time. But again, our family welcomes these kinds of conversations, so that we can help the kids navigate it all when it comes to them or to others they love.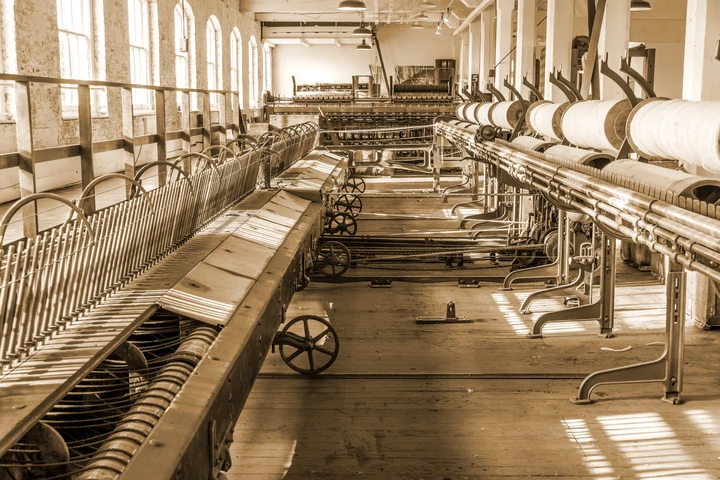 North & South
Elizabeth Gaskell
I adore Elizabeth Gaskell, a contemporary and friend of Dickens. In this romance, you will encounter the prejudices between the South of England and the North, as well as the challenges of labor and social structure during the Industrial Revolution. Yorkshire history is steeped in the cotton and wool textile industry. The fictional city of Milton, where the contemptuous, nouveau riche John Thornton's cotton mill is located, is based on the city of Manchester.
Dracula
Bram Stoker
This iconic novel was inspired by the ruins of Whitby Abbey. Perched atop a seaside cliff, on gloomy days it is easy to see how these brooding ruins brought such a chilling horror story to life! (Traveler's Tip: If you're able, climb the 199 steps from Whitby's town to the ruins — you will encounter breathtaking views of the coastline and town!)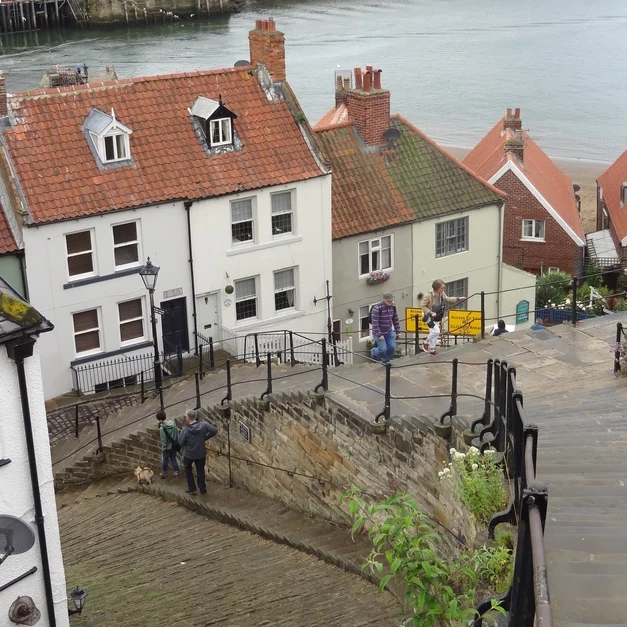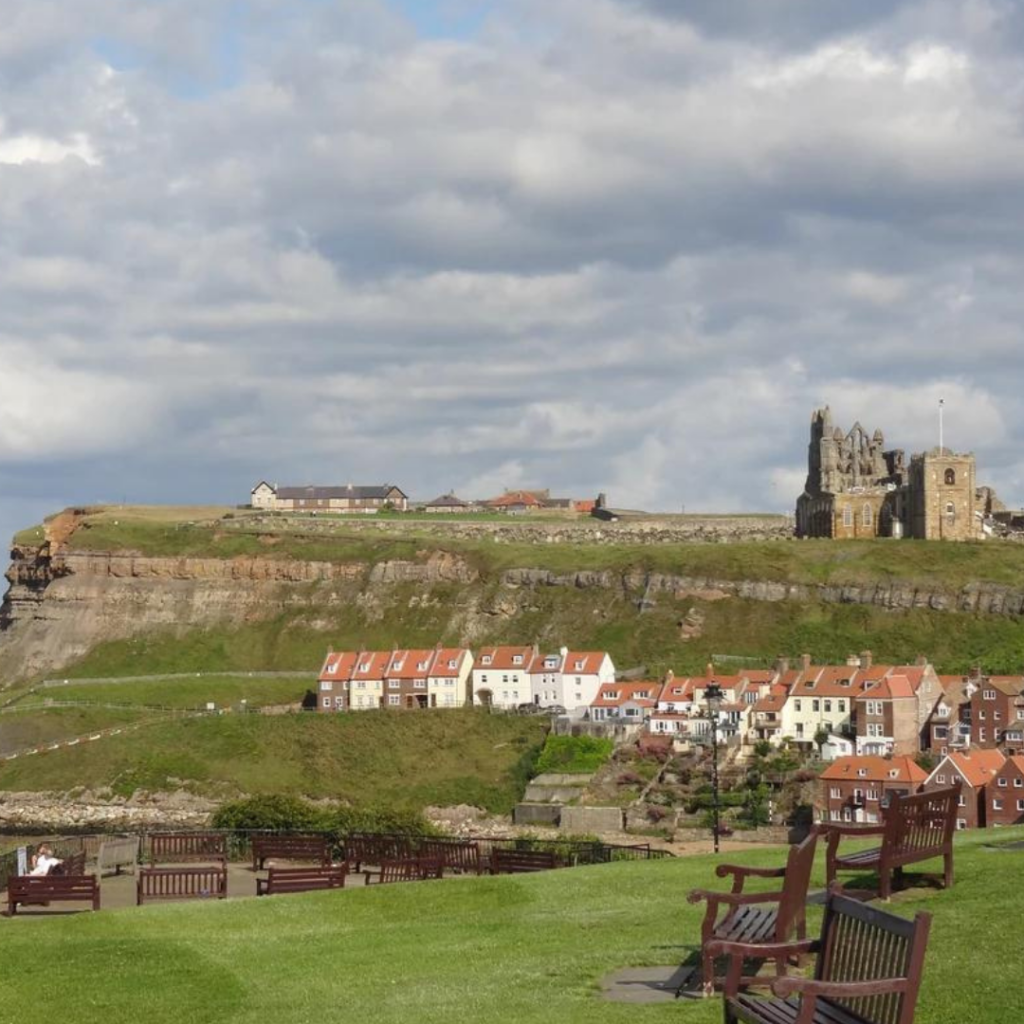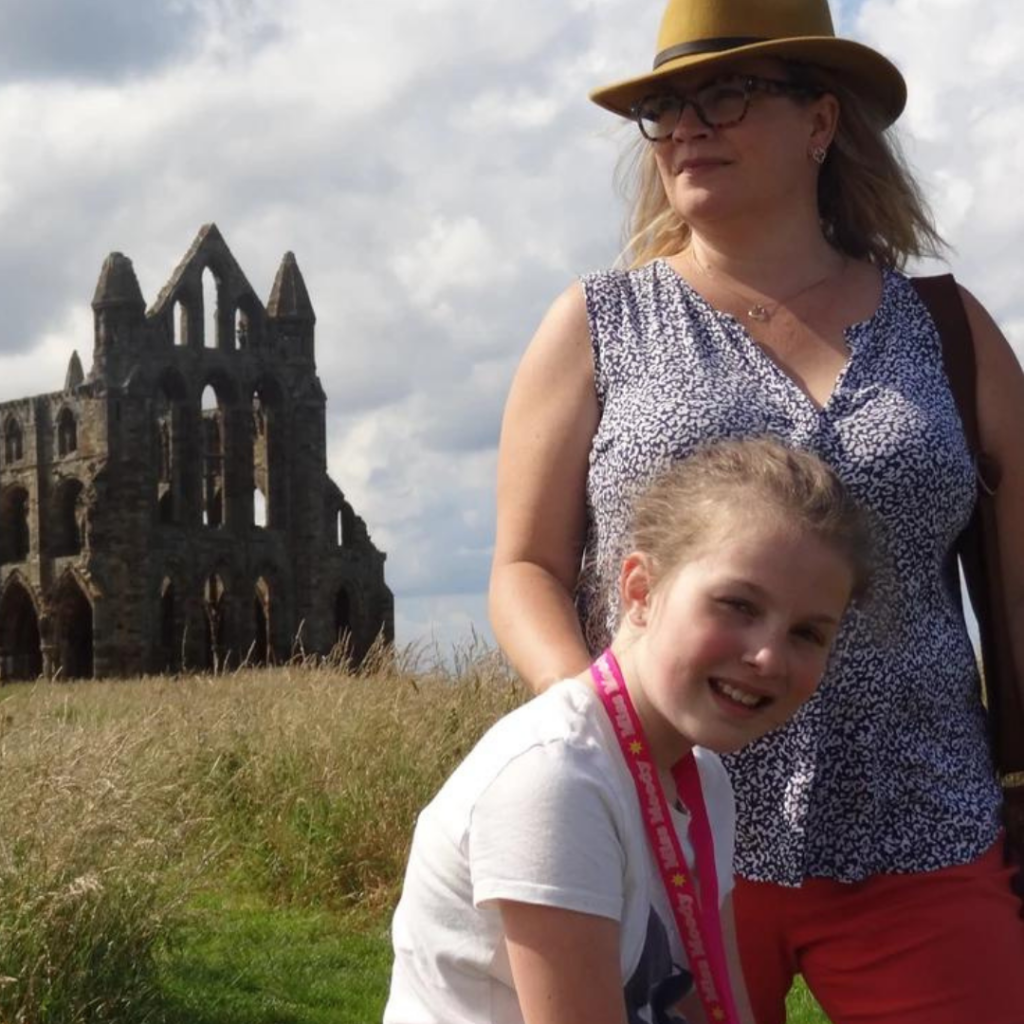 Richard III
William Shakespeare
Learn about the War of Roses through England's most beloved playwright!
The Journals of James Cook
James Cook
Cook was a naval officer, explorer, and cartographer famous for mapping throughout the Pacific Ocean. He learned his naval skills in Whitby, Yorkshire, where today his statue stands overlooking the sea. (Traveler's Tip: From the clifftop park where you find Cook's statue, begin heading down the cliffside staircase and see if you can find the little walking tunnel that runs through the cliffside. You'll encounter the most stunning view of Whitby Abbey and the East Cliff from here.)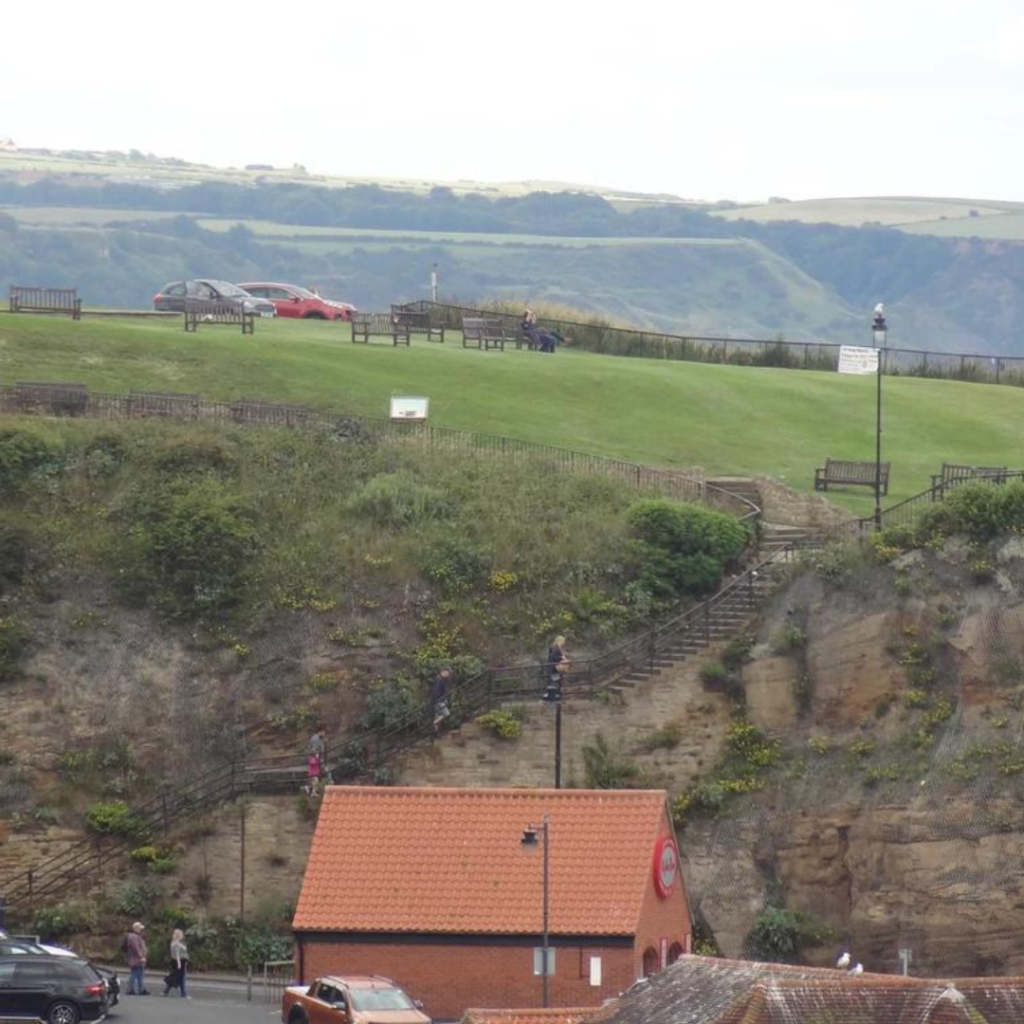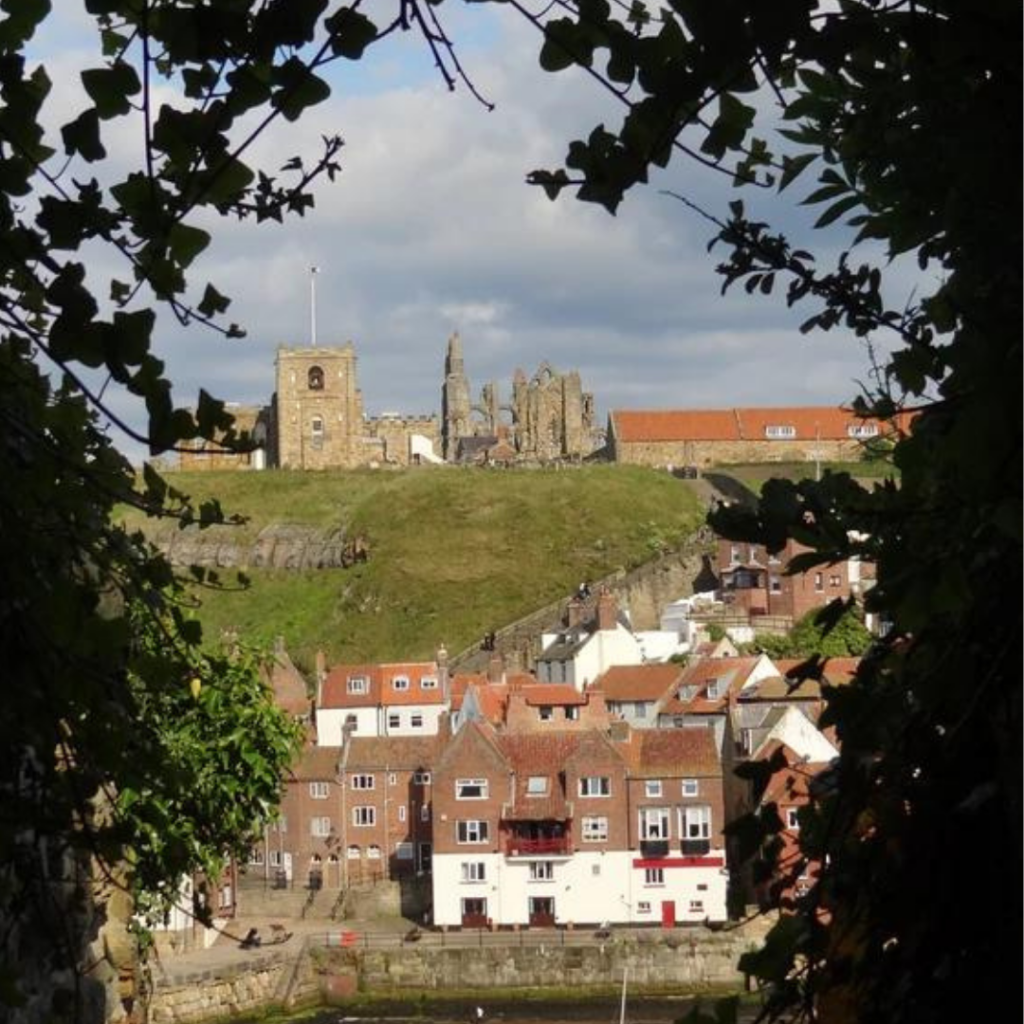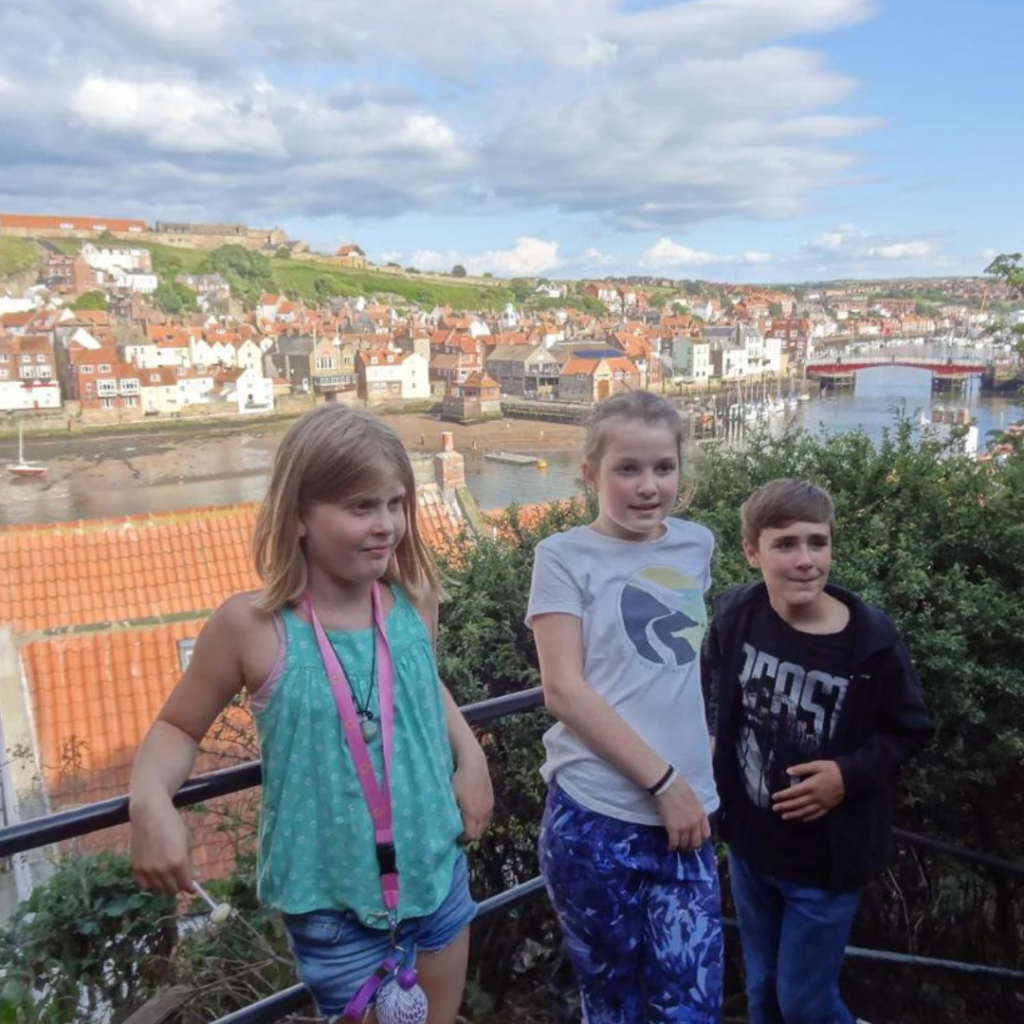 The above is just a short list. We encourage you to discover the many more books that have emerged from this dramatic region of England. Happy travels, from our family to yours!
Did you know? We have an English Wellness Journey in the works! Sign up for our newsletter to be the first to hear when it is launched!